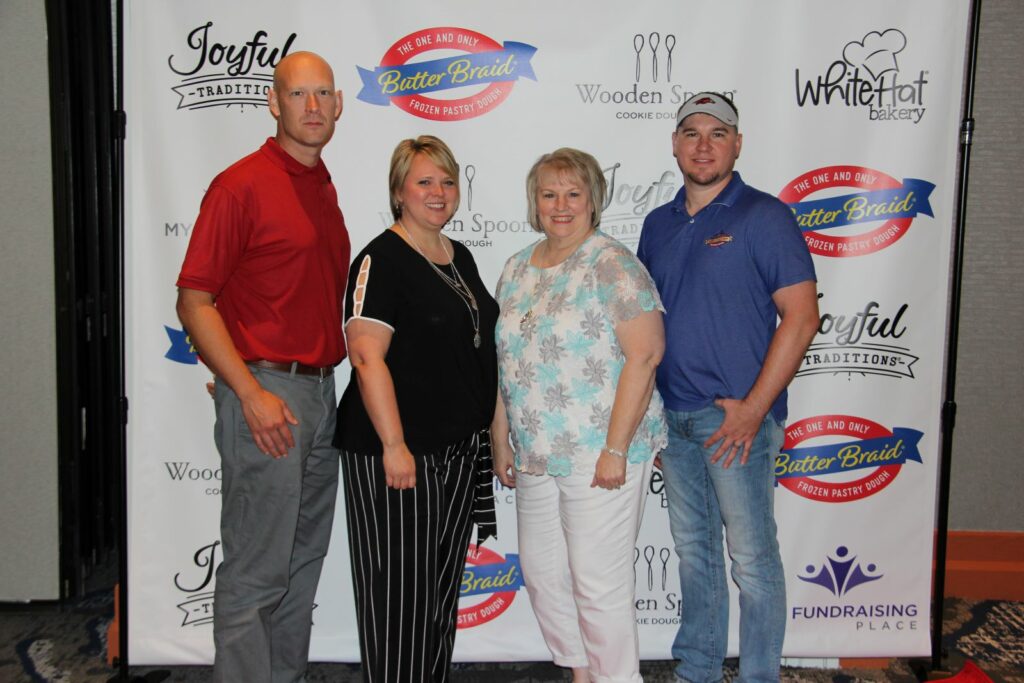 The All Star Fundraising Team!
All Star Fundraising began in 2002 in a small restaurant in Lewisville, Arkansas. Over the last decade, we have grown into a 5,000 square foot central office and warehouse located in Benton, Arkansas. While our company has experienced dynamic change and progress, our mission has remained steadfast and sure.
All Star Fundraising is a company which strives to make your fundraising experience as simple and profitable as possible. We offer the highest quality products matched with our second-to-none service.
The heartbeat of the All Star Fundraising team is to "help people help themselves." The business has evolved from a restaurant, to Austin and Alesha Taylor working from their home in Magnolia, Arkansas, to a team of eight coaches and support staff from North Louisiana to Memphis, Tennessee. Our team works together to ensure all of your fundraising needs and goals are accomplished. We are a business of family and friends, and it shows in our combined work ethic and attitudes. We love what we do, and we believe in our unique, one-of-a-kind, quality products.
For more information about our fundraising programs and products, please view these resources: